What Happens to My Home if I Move Into an Assisted Living Facility?
What Happens to My Home if I Move Into an Assisted Living Facility?
You've decided to transition to an assisted living community, but you have a house. Should you sell it? Rent it? Can you leave it to a family member? Deciding what to do with your existing property really depends on your circumstances and your local real estate market. With that in mind, let's look at the pros and cons of the three options.
Selling Your Home
If the real estate market in your area is strong, you may want to consider selling your home. You will need to put some time and money into preparing your house to sell. That effort might involve sprucing up your landscaping and entry for better curb appeal. Adding a fresh coat of paint in neutral colors is a quick way to update a home. You will need to declutter and depersonalize your house so potential buyers can visualize themselves in your space.
Once you sell your home, you have a lump sum that you can invest and use toward the cost of assisted living. You don't have to worry about ongoing maintenance, taxes, or fluctuations in the housing market. At the same time, the lump sum may not be enough if you end up spending more time in the assisted living facility than planned. If you decide to keep your house, the value of your home may go down, leaving you with less money. Similarly, your house could gain in value after you've sold it, meaning you could lose out on additional funds.
Click here to receive a professional evaluation of your home's value in this current market: https://myre.io/07hKJqqbRJt0E
Renting Your Home
If you decide to keep your home after a move to assisted living, consider renting. Renting is a way to earn a consistent income, provided you find a reliable tenant. Before renting, you need to remove your possessions from the house and make sure everything is in working order.
Renting isn't as simple as collecting rent. You will have to fix things that break, perform routine maintenance, and collect rent when not paid promptly. You will have ongoing expenses, including taxes, to think about as well. If you can't perform needed maintenance on your own, you could hire a property management company to oversee maintenance, screen potential tenants, and collect rent. The nice part of renting is receiving a consistent income each month with the possibility of incremental increases in rent.
Keeping Your Home in the Family
If selling or renting is not for you, you can consider putting your home in the care of a family member. This option may require a financial advisor, an attorney, and an accountant to understand the consequences of gifting, transferring, or selling your home to a family member.
The consequences of selling your home to a family member depend on the contract terms and state and federal laws. No matter what the laws are, selling your home means you no longer have access to it unless you opt to rent from the family member. If you do not sell your home to a family member at fair market value, the difference is considered a gift for tax purposes.
Gifting your home to a family member may result in tax liability at the time the house is sold. You should talk to your family members about the long-term consequences of gifting. You may want to consult a professional concerning gifting in your state.
Title transfer is a third option for putting your home in the care of a family member. You will need to speak with a professional regarding state-specific laws. How the title is transferred can impact both you and the family member.

When it comes time to transition out of your existing home, remember you have options. Explore everything before you settle on one to ensure it's best for your lifestyle.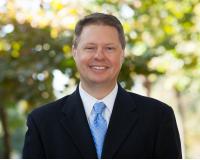 Hunter Reynolds is a full-time Realtor with Keller Williams Realty in Charleston, South Carolina and is Foreclosure and Short Sale Certified. He specializes in residential properties in Charleston, SC....