October 2019 List of Events
October is here and the fall weather is going to be incredible. Weather good enough for the IOP and James Island Connector Runs as well as the Kiawah Marathon. Chris Stapleton, Chicago, George Thorogood and many others will be in town to serenade us. And oyster season begins!! Boone Hall has their Pumpkin Patch and Corn Maze all month. Here is a calendar of October events:
1-6: MOJA Arts Festival
3: Keeping Jazz Alive, Charleston Music Hall
4: Gov't Mule, N Chas PAC
4: George Thorogood, Chas Music Hall
4: Charleston Gallery Association's Art Walk
5: Shovels and Rope, Chas Music Hall
5: IOP Connector Run
5: Shaggin' on the Cooper, Mt P Waterfront Park
6: Swim around Charleston
12: Granger Smith, N Chas PAC
12-13: 12th Arts and Crafts Festival, Magnolia Plantation
13: Latin American Festival, Wannamaker Park
13: Kiawah Island Marathon
15-16: Rent, N Chas PAC
16: 6th Annual Whiskey after Dark, the Cedar Room
17: Chris Stapleton, N Chas Coliseum
17: Chicago, N Chas PAC
18-20: The Folly Beach Yoga Retreat, Regatta Inn
19: Charleston Comic-Con, Hilton Garden Inn Airport
19: Fresh Fields Cars and Coffee, Fresh Fields Kiawah
19: Ernie Watts, Charleston Music Hall
20: Children's Day Festival, Park West
20: Italian Festival, Hutchinson Square Summerville
20: HALOS 8th Annual Oyster Roast, Bridgeside Blvd Mt P
23: The Allman Betts Band, Chas Music Hall
26: Nightmare on Wentworth Street Halloween Party, Restoration Hotel
26: 21st James Island Connector Run
26: Pet Helper's Fur Ball, Marriott on Lockwood
29: Chick Corea Trilogy, Gaillard
29: Dracula Ballet, Chas Music Hall
31: Studio 300 Disco Halloween, The Alley
31: Coastal Carolina Fair Opens, Ladson Fairgrounds
The Charleston real estate market continues to have one of its best years ever. It's quite possible that 2019 will break the records set in 2017. We're about even with 2017 and 2018 year to date in terms of transactions, but the fall of 2018 was somewhat weak. We anticipate a better finish to the year in 2019. Median sales price is up to a record high of $282k and up 4.4% YTD over the same 2018 period. The economy continues to be robust. The building of the Volvo plant in the Jedburg area near Moncks Corner has led to a huge boom there. North Charleston outside of Hwy 526 and Mt Pleasant outside of the IOP connector have also seen a 10% growth in sales YTD over the same 2018 period. All areas of the economy seem to be doing well. Internet software and technology companies continue to be a huge hit here in Silicon Harbor. Of course, tourism and the craft beer industry marches on at a steady beat.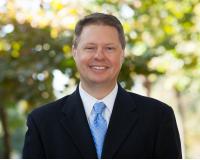 Hunter Reynolds is a full-time Realtor with Keller Williams Realty in Charleston, South Carolina and is Foreclosure and Short Sale Certified. He specializes in residential properties in Charleston, SC....