September 2019 Charleston Newsletter
September is here and the weather will be cooling off a bit. So we have lots of September events including the Jazz Festival, Restaurant Week, and Beer Week. Here is your September calendar of events:
30-1: Charleston Jazz Festival, Gaillard
4-15: Restaurant Week
5: Patton Oswalt, N Chas PAC
7: Three Dog Night, Chas Music Hall
8: Indigo Girls, Chas Music Hall
7-14: 7th Annual Beer Week
7-14: Charleston Water Week
8: Charleston Beer Week Guided Kayak Tour and Lowcountry Boil, Bowens Island
12-15: Bike Across SC, begins in Awendaw
13-14: Malibu Open End of Summer Waterski Festival, Trophy Lakes
13: Tom Segura, Gaillard
14: West Coast Jazz, Chas Music Hall
15: Kiawah Triathlon
15: Reckoning in the Park, James Island County Park
19: Keb Mo, Gaillard
20: Judy Collins, Charleston Music Hall
20: Long Island Medium Theresa Caputo, Gaillard
25-27: American Quilters Society Quilt Week, Charleston Convention Center
26-6: Charleston MOJA Festival
28: 7th Annual Chucktown Showdown, Folly Beach County Park
Our real estate market continues to be very strong. In fact, 2019 may very well end up being our best year ever. We had our busiest year in 2017 with almost 18k transactions. It seemed as if 2018 was going to surpass 2017, but the fall of 2018 was a bit weaker. We anticipate a much better fall season for 2019. This could lead to 2019 surpassing the records of 2017. Median sales price is up 3.7% YTD to an all time high of $280k. The Charleston economy continues to be strong. And the Volvo plant is just getting started. That is bringing lots of growth to the Summerville and Goose Creek areas. Mt Pleasant continues to be one of the most popular areas for people to move in to. The schools there are very sought after.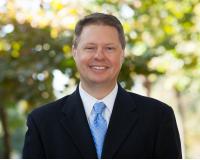 Hunter Reynolds is a full-time Realtor with Keller Williams Realty in Charleston, South Carolina and is Foreclosure and Short Sale Certified. He specializes in residential properties in Charleston, SC....